Back toOverview
Increase in number of overnight stays
«Jungfrau Railways brings a lot of guests to our hotel. Jungfraujoch – Top of Europe is the main destination and is a must see for many travel groups. Harder is a popular summer destination. The fact that it is not open during the winter occasionally disappoints our guests.»

Céline Simon, Hotel Beau Rivage, Interlaken
Céline Simon, Hotel Beau Rivage, Interlaken
A market research study, conducted in 2013/2014 by the company Z-Analyse, shows that over four-fifths of Jungfraujoch visitors stay in the Jungfrau Region. On average, 74% of their customers visit the Jungfrau Region because of the Jungfraujoch – this figure is 87% for Asian customers. This makes the Jungfraujoch – Top of Europe, together with the Jungfrau Railway, the main attraction and the central USP (Unique Selling Proposition) of the entire Jungfrau Region.
Overnight stays in the region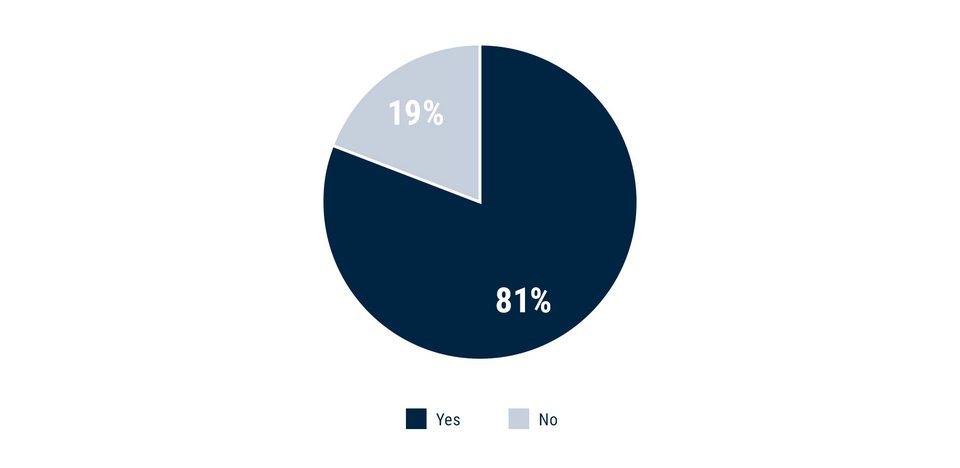 Question: Do / did you stay overnight in the region?
«Jungfrau Railways brings us the guests. The attraction would not exist in Interlaken without them. Above all, we have many honeymooners from Arab countries, whose highlight is a trip to the Jungfraujoch – Top of Europe, and many Arab families also visit the destination.»
Ronny Deutsch, Hotel Interlaken, Interlaken
Ronny Deutsch, Hotel Interlaken, Interlaken
«It is good for our guests that they can visit all the mountains like the Jungfraujoch – Top of Europe, Harder or First. In winter, fewer guests book classic skiing holidays with us, but we are well-equipped in the summer, mainly with Arabic and Indian guests. In the main season, a visit to the Jungfraujoch is the main attraction, often self-booked or recommended by tour companies and travel agencies.»
Dominique Horne, Hotel Metropole, Interlaken
Dominique Horne, Hotel Metropole, Interlaken
«Jungfrau Railways brings us a lot of guests. They offer them the chance to take excursions and enjoy the view. Particularly Asian guests visit our region regardless of the weather, and they also enjoy any alternative offers that are available in the area.»


Agnieszka Lanz, Aspen alpine lifestyle hotel, Grindelwald